For good reason, the Step-Through eBikes use fat tires. These electric bikes are swiftly becoming one of the most popular and sought-after types of ebikes on the market today! Are you searching for one? Who could blame you?
A step-through ebike should have at least 4-inch-wide tires. They have more surface contact with the ground, offering improved traction and stability.
An electric bike with fat tires can take you practically anywhere, including rocky highways, muddy rail routes, icy suburbs, sandy beaches, and even urban jungles.
Step-through ebikes with the fat tires are available in a number of frame designs and power levels. Brands are offering some fantastic combinations of mobility, practicality, and thrills.
But don't be fooled by their rugged appearance or hefty tires. By the end of sundown, you will have discovered a vast and varied world outside of pedal bikes with wide tires. There will be something to suit everyone, not just the seasoned riders.
In this ultimate fat tire ebike race to own the best step-through ebike, you should research all of the benefits and downsides of what you believe to be the top step-through ebikes on the market today, divided into four categories.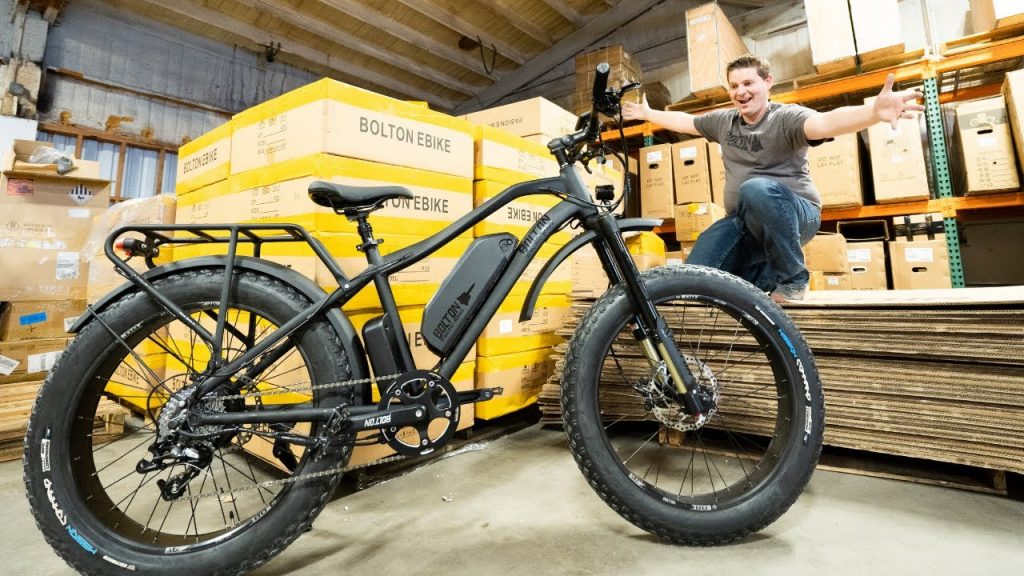 Different Kinds of Step-Through eBikes
If you find a folding ebike, you have a highly popular investment and city commuters and other riders are likely envious. These ebikes save space where you need to, such as aboard a boat or RV.
Step-through fat tire folding ebikes continue to make it easy for everyone to enjoy. Men and women, both young and old, ride safely with bigger tires that provide more traction and surface stability. Furthermore, a folding fat tire ebike gives you the added versatility of being able to ride on unpaved areas, as well as the portability of a folding frame.
Cross-country ebikes with fat tires are often built on mountain bike frames. These full-sized ebikes are especially intended to ride on a variety of roads and surfaces plus they are more comfortable over long distances than the smaller folding fat tire bikes.
They're not just for off-road riders. They're also for people who need to navigate through urban jungles where potholes, gravel, and other surface abnormalities are no match for the bigger tire.
If You Ride Every Day, You Need these Brands
If you're interested in e-mountain bikes, they would be a lot of fun too but for now, there's step-through ebikes. A fat tire ebike that's also a step-through is epic. Think about it! It's full-sized and designed primarily for on-road use, but it will also be compatible with light off-road riding. It doesn't get any better than that.
But check out the GreenBike Electric Motion EM26 and the Revi (Civi) Bikes Cheetah Cafe Racer for a good all-around fat tire Step-through eBike. These cycles are frequently referred to as "hunting ebikes," although they may also be used for a number of other leisure and adventurous activities such as fishing, camping, and longer trail riding.
Particularly, ebikes are designed for off-road riding and may come with the biggest tires on our list. Because it's getting close to the season, sportsmen looking to buy step-through ebikes for hunting is fast increasing.
Ebikes are a far more effective means of getting around a woodsy area to scout, check trail cameras, and move from stands. Besides, it's easier to hide your vehicle. The use of ebikes for hunting is fast increasing.